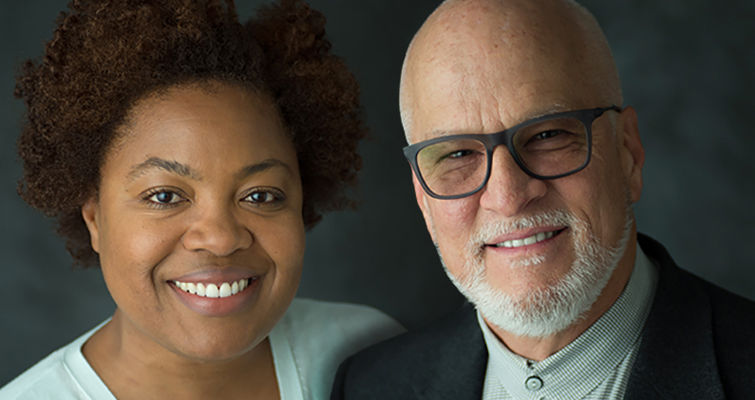 October 7 -11, 2019 
Speakers: Dr. Terry Swenson, Director - University Spiritual Care & Chaplain Dilys Brooks - Chaplain, University Spiritual Care
Speaker Bios: Terry Swenson, DMin, MDiv, serves as Director of University Spiritual Care and an Associate Professor of the School of Religion for Loma Linda University. Working with young people has been a constant focus throughout his pastoral ministry. The opportunity to focus his ministry on students at a university level attracted him to his current position 19 years ago.
Terry obtained his Doctor of Ministry degree from George Fox University with an emphasis in the areas of postmodernism, cross-cultural and global interactions and leadership.  He is a sought after national and international speaker. Terry is also a published author. His book is entitled, "Interplace: The Circle of Belonging".
 He is married to the former Marian Sanker for the past forty years and the proud parents of four children, Jasmine (LLU SDH), Mia, Crystal and Jared and grandfather to Ace, Chloe and Zoe.
Dilys Brooks, MDiv is the Campus Chaplain of Loma Linda University where she provides spiritual care for the students, faculty and staff.   She is passionate and enthusiastic about assisting individuals of all ages to know Christ personally and accept His call to become change agents in the world for the kingdom of God.  She is happiest when she is preaching, teaching or singing about Jesus. Dilys is a partner in life and ministry with Dr. Delroy Brooks, the Pastor of the Juniper Avenue Seventh-day Adventist Church in Fontana, California.  They are raising their children Micah and Matea along with their dog Snow in Colton. Her life is informed by Matthew 6:33, "Seek first the kingdom of God."
Worship Leader: Jillian Monét Lawrence
Worship Leader Bio:
 Jillian Monét is a praise and worship minister, preacher, motivational speaker, published author, radio personality, life coach, and founder of Moms in Ministry. She has over twenty years of experience as a praise and worship Minister and has conducted workshops all over the world. 
Through innovation and inspired instruction, she has raised the standard of music ministry excellence. Jillian stands as a pioneer, providing a new paradigm for Kingdom excellence in church culture, worship design and contemporary music ministry; in addition to mentoring music ministers all around the globe, her insightful teaching continues to impact the body of Christ.
Jillian's ministry model is birthed from Psalms 103:1-2, "Let all that I am praise the Lord; with my whole heart, I will praise His holy name. Let all that I am praise the Lord; may I never forget the good things he does for me." 
Jillian Monét released her debut album, "Thank You," in 2017. She has spent years motivating and inspiring many audiences, pursuing her goal of expanding God's kingdom one song, one city and one person at a time.
Event Description: At the beginning of each quarter, during the academic year, we enter into a time of spiritual reflection and renewal coordinated by the campus chaplains. For one week the University community meets for prayer and worship in the Loma Linda University Church. Each day we will be hearing messages based on the theme Story Matters from our University Spiritual Care team – Dr. Terry Swenson & Dilys Brooks. Our Loma Linda University Health family is comprised of a richly diverse community of individuals whose stories and experiences are integral to. This time of spiritual renewal will help to reset our focus, renew our faith and  encourage our souls as we work towards achieving our organizational mission, vision and values.
Event Time: 11 a.m. – 11:50 a.m. (Monday – Friday)
Adjusted class meeting times during Week of Renewal, as follows:
Classes normally meeting at 8:00 a.m. will meet from 8:00-8:35
Classes normally meeting at 9:00 a.m. will meet from 8:45-9:20
Classes normally meeting at 10:00 a.m. will meet from 9:30-10:05
Classes normally meeting at 11:00 a.m. will meet from 10:15-10:50
This event is open to all of Loma Linda University Health. Those who are unable to attend in person may watch via www.llu.edu/uw.