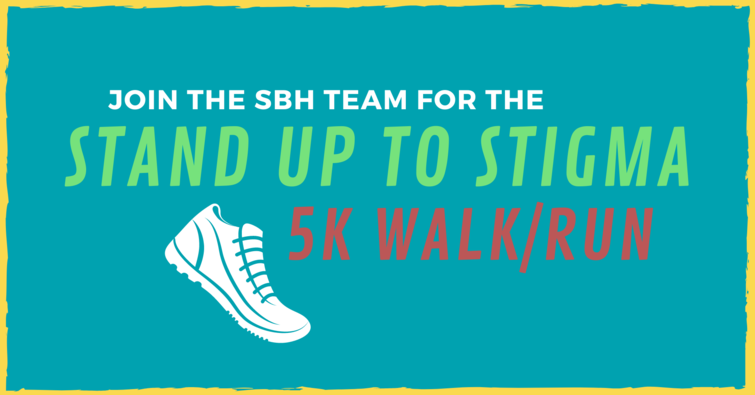 It will soon be time for the 4th Annual Stand Up to Stigma 5K Walk/Run, sponsored by LLU Behavioral Health! This event is intended to bring awareness to the community of issues surrounding behavioral health.
Please consider signing up to participate in this very important and fun-filled event—and invite others to join us!
Bring the whole family! The post-race bash features a photo booth, snacks/refreshments, mental health information, and more! Children ages 5 and under are free. Leashed dogs are welcome.
Step 1
Click here to officially register for the 5K
Student price of $10
Includes t-shirt, runner's bib, and snacks/refreshments
Step 2
Click here to join the SBH Team
Free
Includes team spirit and sense of solidarity
Team is open to all alumni, students, faculty, and staff of SBH!