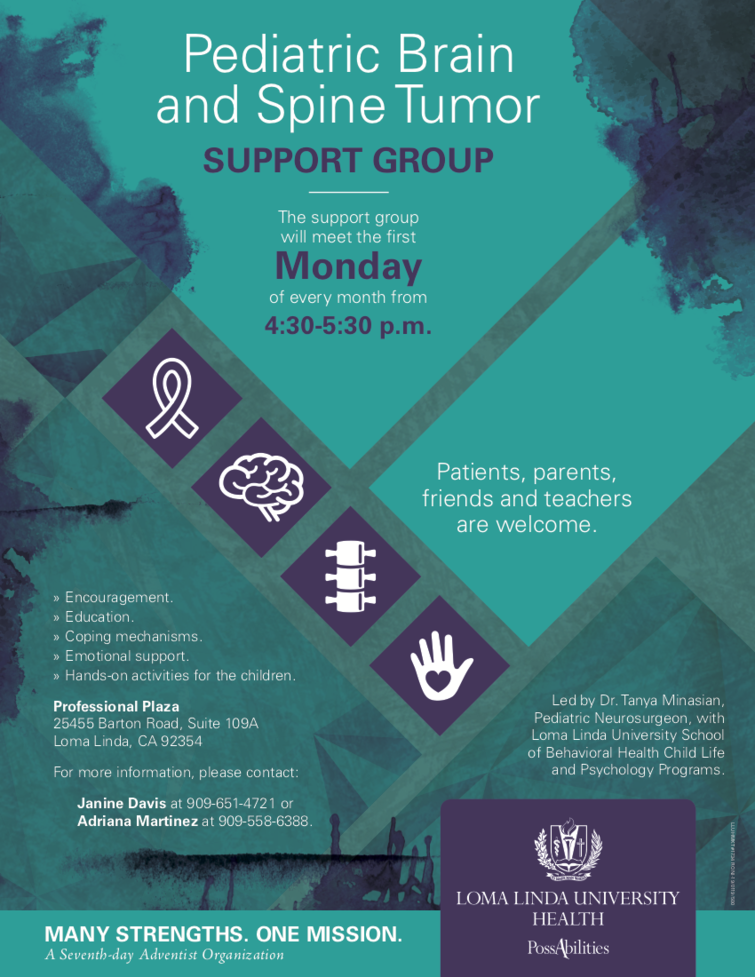 Out of extra precaution, Loma Linda University Health has made the difficult decision to cancel our events on our campus until further notice. While exposure risk may be low, we wish to avoid any chance, however small, of our community being exposed.
Please view our events calendar page for the latest updates. The situation with the COVID-19 is changing on a daily basis. For reliable information regarding the virus, please visit the CDC and LLUH.org/coronavirus web pages.
The main purpose for the Pediatric Brain and Spine Tumor (PBST) Support Group is to offer patients and their caregivers an avenue for encouraging and fostering meaningful lives after diagnosis. It will provide a safe environment to share their day-to-day experiences; it is a way to provide not only education, but peer support.
Additionally, the PBST Support Group aspires to have Neurosurgeons, Neuro-Oncologists, Social Workers, and Child Life Specialists offer their expertise to the members as their availability offers it. The PBST Support Group will meet the first Monday of every month.