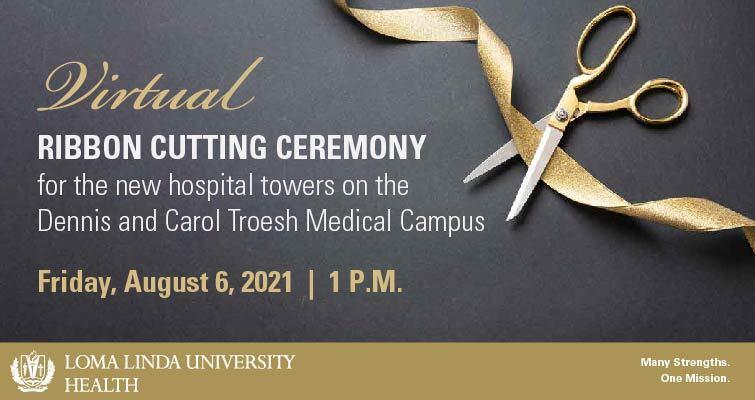 Celebrate alongside our community as we stream the landmark ribbon cutting ceremony for our two new hospital towers on the Dennis and Carol Troesh Medical Campus.
Please join us online on Friday, August 6 at 1 p.m. to watch the stream and take a virtual tour of the new campus.
Over the past seven years, we've been overwhelmed to witness God move through so many people in support of this immense effort. We are forever grateful for your dedication.
In the coming years, lives will be touched as patients are cared for, students are educated, and Loma Linda University Health continues to live out our motto: to make man whole.