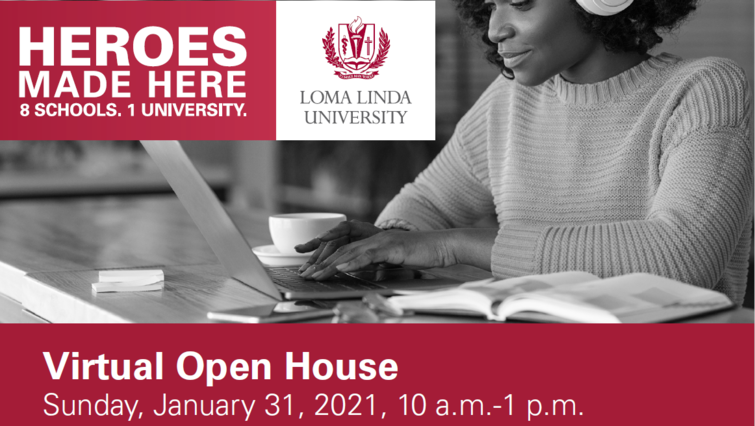 SUNDAY, JANUARY 31, 2021 FROM 10 A.M. TO 1 P.M.
Join Loma Linda University online for our Virtual Open House on January 31, 2021! Open House is your chance to learn about academic, campus and spiritual life at LLU.
Discover what it takes to build your career and become the healthcare hero your community needs. If you hear the call to serve, you're ready to take the next step — and we're ready to help.