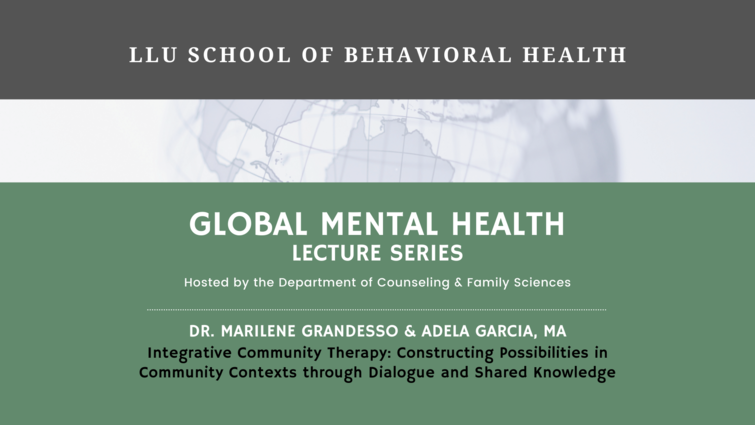 You're invited to join the School of Behavioral Health and the Department of Counseling and Family Sciences this month for our online Global Mental Health Lecture Series!
Our final lecture in this series, "Integrative Community Therapy: Constructing Possibilities in Community Contexts through Dialogue and Shared Knowledge," will be given on July 22 by Dr. Marilene Grandesso and Adela Garcia from 5:30-7 PM (Pacific time).
Marilene Grandesso, PhD
Psychologist, Founder and Chair of INTERFACI, São Paulo
Family and couple psychotherapist; communitarian therapist; Teacher and Supervisor at Family and Couple Therapy training course at Catholic University, Sao Paulo.
Adela Garcia, MA
Psychologist, Founder and Director of FUNDACES, Buenos Aires
Therapist and trainer in Integrative Community Therapy. Director and professor of the International Certificate in Collaborative and Dialogical Practices, associated with the Houston Galveston Institute and Taos Institute. Emeritus professor of University of El Salvador, Argentina.