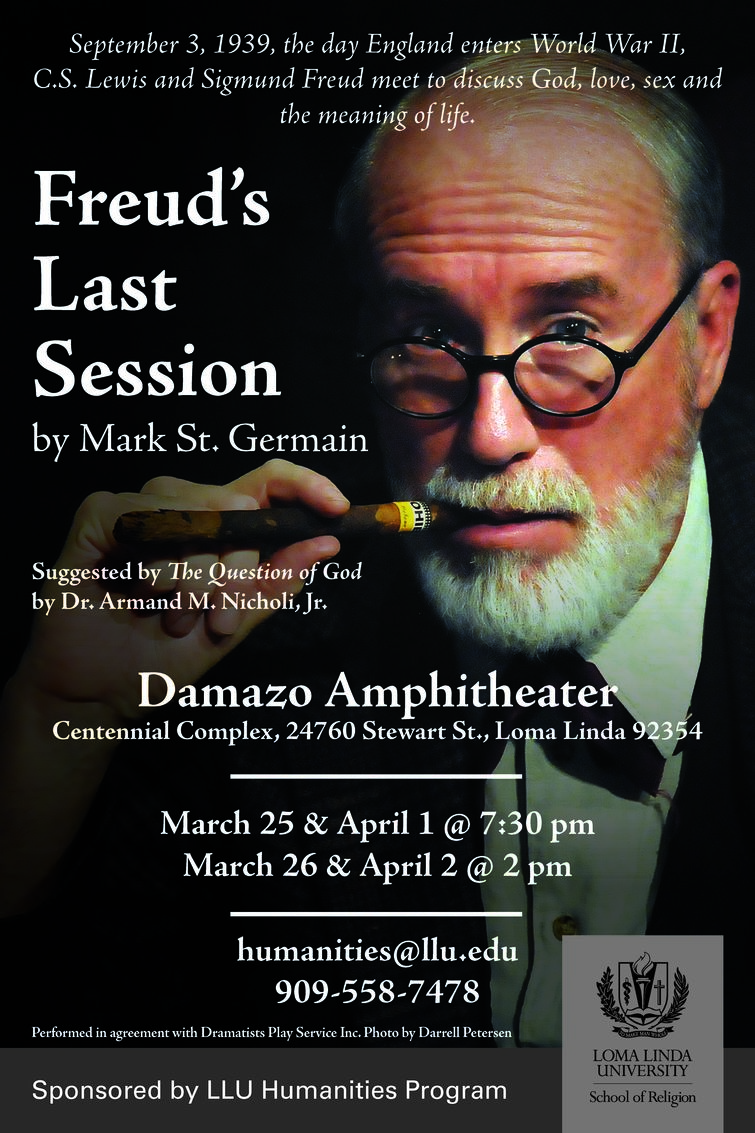 Freud's Last Session, a play by Mark St. Germain, takes the audience into the minds of legendary psychoanalyst Sigmund Freud and the influential Christian professor C.S. Lewis. Their penetrating dialogue on God's existence, love, life, and many other topics will certainly inspire you to continue the conversation. St. Germain's play was prompted by a suggestion in Dr. Armand M. Nicholi, Jr's The Question of God and is performed under special agreement with Dramatists Play Service, INC.
This LLU Humanities Program-sponsored production will be staged Saturdays, March 25 and April 1, 7:30p.m., and Sundays, March 26 and April 2, 2:00p.m. in Damazo Amphitheater at Centennial Complex.
For more information, contact humanities@llu.edu or 909-558-7478.