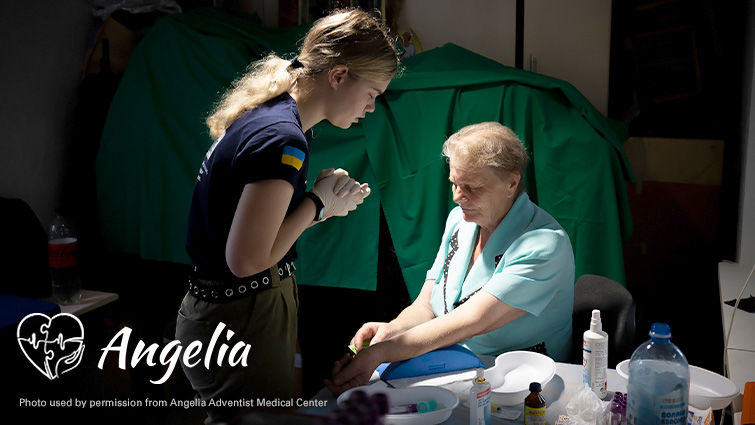 On Friday, November 11, featured speakers Yury Bondarenko, MD, MPH, Serhii Serdenyuk, MD, and Olena Vladovska share stories from their time serving in the Angelia Clinic in Kyiv and across Ukraine. Join us at the Damazo Amphitheater in the Centennial Complex on the LLU Campus from 6:30 – 8 p.m.
Admission is free; space is limited.
From 2004 to 2009, our School of Public Health conducted an off-campus program hosted at Zaoksky Adventist University in Russia. The program awarded the Master of Public Health degree to more than 50 aspiring students. One of those, Yury Bondarenko, was a young psychiatrist born in Russia with Ukrainian roots. Yury had a passion for service and dreamed of developing a clinic in Kyiv, Ukraine.
With support from Adventist Health International (AHI) and others, Yury's dream gradually became a reality. The clinic launched with mental health and addiction programs, then expanded into dental care and other medical services. It also developed a program to send mobile care teams to underserved areas, including eastern Ukraine.