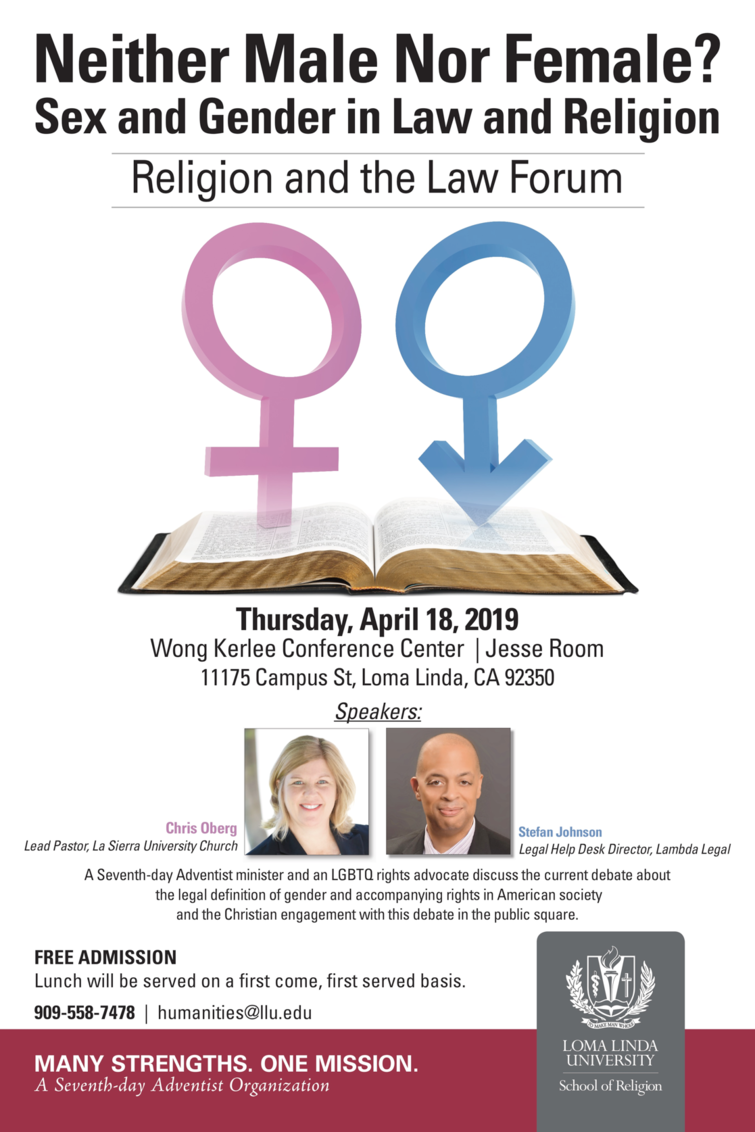 Neither Male Nor Female? Sex and Gender in Law and Religion
A Seventh-day Adventist minister and an LGBTQ rights advocate discuss the current debates about the legal definition of gender and accompanying rights in American society and the Christian engagement with this debate in the public square. Event will take place at NOON on Thursday April 18, 2019 at the Wong Kerlee Conference Center | Jesse Room (11175 Campus St, Loma Linda, CA 92350). Food will be served on a first come, first served basis. 
Presented by LLU Humanities Program - Religion & the Law Forum
Contact 909-558-7478 or humanities@llu.edu for more information.