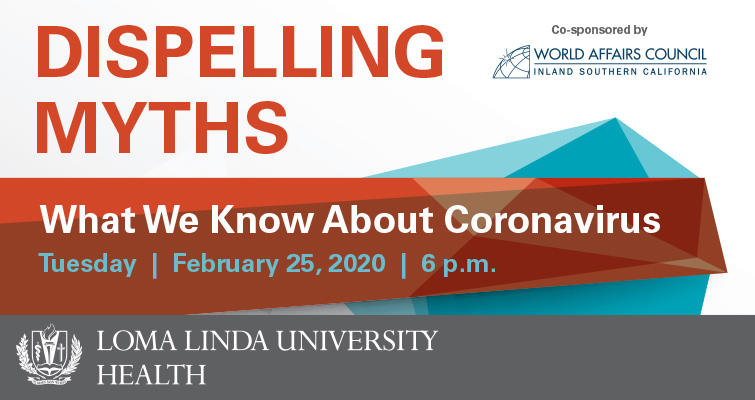 Experts from Loma Linda University Health and local county departments of public health will discuss what we know about COVID-19, as well as what you can do to be prepared and prevent its spread.
Panelists Include
Loma Linda University Health 
Adrian Cotton, MD, Chief of Medical Operations 
 
Riverside County Department of Public Health 
Cameron Kaiser, MD, Health Officer 
 
San Bernardino County Department of Public Health 
Erin Gustafson, MD, Assistant Health Officer 
Admission is free and open to the public. Please arrive early for the event, as seating will be limited and is available on a first-come, first-served basis.
Co-sponsored by the World Affairs Council Inland Southern California. 
Ways to Attend