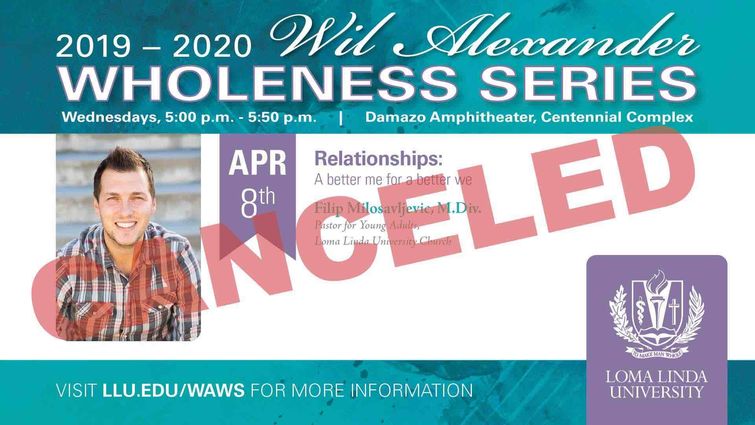 Out of extra precaution, Loma Linda University Health has made the difficult decision to cancel our events on our campus until June 1, 2020, or until further notice. While exposure risk may be low, we wish to avoid any chance, however small, of our community being exposed.
Please view our events calendar page for the latest updates. The situation with the COVID-19 is changing on a daily basis. For reliable information regarding the virus, please visit the CDC and LLUH.org/coronavirus web pages.
Workshop - "Relationships: A better me for a better we"