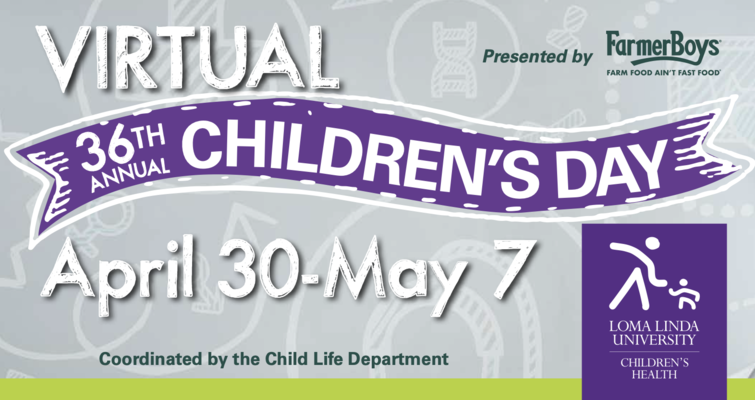 It has been a year full of challenges and new adventures for all of us, definitely not the adventures we thought we might be conquering.  We were really disappointed that we had to cancel our 2020 35th Annual Children's Day event.  We are excited to have you join us this year for our 36th Annual Health Fair for young children!  Since 1985, Children's Day has been providing learning activities to provide children with non-threatening exposure to a hospital setting.  This year will be a little different as we will be going virtual!   While we will miss seeing all of you in person, we are excited to provide videos that still fit our mission of providing children with non-threatening exposure to a hospital setting.  
Our videos will be available beginning April 30th and will continue through May 7th.  We understand that curriculums have had to change this year, as well as teaching settings, and so we chose to allow access to the videos for a week for teachers and parents to find a time (or multiple times) to share the videos with their students and children.  
Another new addition to this year is registration.  The event is still free, we just ask for you to register, to allow us to communicate with you and for access to the videos.
This event is open to teachers and parents who are homeschooling.
This event is recommended for children ages 3-8.